IPL Skin Rejuvenation Laser
Treating the skin with Intense Pulsed Light (IPL)  can improve the overall tone and texture of your skin, also help to reduce the visible signs of ageing. IPL can boost collagen, firm facial contours and reduce the appearance of scarring, fine lines and wrinkles.
Skin Rejuvenation with IPL
For skin rejuvenation the short pulses of filtered light emitted by the IPL system are readily absorbed into the deeper layers of skin. This stimulates your own natural collagen production cells, which in turn causes cellular renewal. As a result skin is plumped, refreshed and scarring is minimised, creating a more youthful appearance.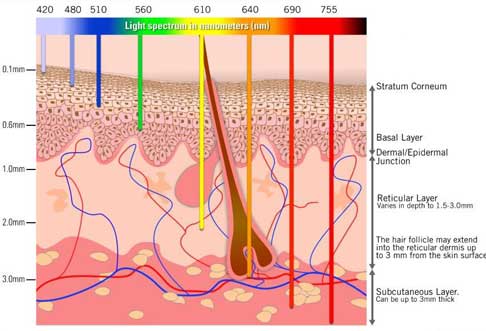 What Do IPL Procedures Do For Your Skin?
A handheld device is passed across the skin delivering pulses of broad spectrum light to the deep layers of the skin. Since the handheld device employs a light to influence the skin on a molecular level, there is no need for any incisions or injections. You can think of it like a blinking flashlight, sending out scattered wavelengths of light, making an IPL very targeted for specific problem areas or skin concerns.
Intense Pulsed Light or better known as IPL is a skin treatment that uses lasers, intense pulsed light, or photodynamic therapy to treat skin conditions and remove effects of photoaging such as wrinkles, spots, and textures. The process induces controlled wounds on the skin, prompting it to heal itself by creating new cells. The same treatment can be used effectively on all areas of the body.
IPL skin rejuvenation treatments can be effectively used to treat:
Freckles, sunspots and other hyperpigmented areas
Acne (the light energy destroys bacteria colonising your skin)
Sun damage and/or redness
Broken capillaries
Uneven colouring
Stubborn melasma
Step 4. Apply Skin Enhancers
Book a FREE Consultation Now